Scarborough Businesses in the News
34th Annual Meeting – October 1, 2019
Friday, August 30, 2019
34th Annual Meeting – Keynote Speaker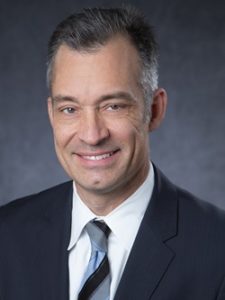 Please join SEDCO's Board of Directors for the 2019 Annual Meeting and help us celebrate Scarborough's dynamic business community. As our keynote speaker, we are honored to feature Jeffrey Sanders, President of Maine Medical Center.
Jeffrey Sanders was named President of Maine Medical Center in 2018. Leading up to his appointment as President, Sanders had responsibility for the day-to-day operations of the hospital as the Executive Vice President and Chief Operating Officer, including the Scarborough campus. As President, he plays a critical role in collaborating with physicians, developing relationships and initiatives aimed at strengthening market presence and integrating services and practice sites.
The 2019 Annual Meeting of the SEDCO Board of Directors will take place at the Black Point Inn on Tuesday, October1, 2019 from 5:30pm to 7:30pm.
The Annual Meeting is made possible by the support of community sponsors. Sponsors to date include: Crossroads Holdings, Hannaford, Bangor Savings Bank, Biddeford Savings Bank, Blais Civil Engineers, cPort Credit Union, Enterprise Business Park, Fluid Imaging Technologies, Gawron Turgeon Architects, Gorham Savings Bank, Katahdin Trust Company, Martin's Point Health Care, People's United Bank, Piper Shores, Roxane Cole Commercial Real Estate, The Holy Donut, Nonesuch River Brewing, Oak Hill Beverage, Saco & Biddeford Savings Institution and University Credit Union.