Scarborough Businesses in the News
American Communities Survey
Wednesday, January 9, 2019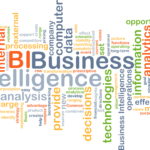 The 2017 American Communities Survey data set is now available through the Census Bureau's American Fact-Finder.  This data set is a treasure of amazing statistics about the the Town, the Region and the state.  Click here to visit the site. 
If you are looking for Town of Scarborough info, make sure to select Town of Scarborough in the advanced search area.  Do not select the Scarborough CDP, that gives you data for the Oak Hill area, not the Town.
If you need help, call SEDCO and we can walk you through the data set.